We are beautiful machines but we are not equipped to deal with this much
stress.
Have you reached your surge capacity and starting to feel…different than when you did in the beginning of this?
This year has sucked. For everyone. Trust me, I can find a bunch of silver linings. However, it's important to acknowledge the level of suck this year has brought to all of us.  To dismiss the hardships would be a disservice to all of our experiences. I know there has been a lot of hurdles, loss, and strife. The loss alone is daunting. Loss of life, normalcy, and freedoms . (I'm not referring to the highly politicized mask wearing. I'm talking about the freedom to simply go wherever you please without a lot of thought or organizing)
I like this graphic to help identify where you are in efforts to communicate with others.
Because I'm a millennial and I relate to life in memes.
I thought I would share a thread from social media that finally gave me the aha! that I had been looking for.
This gave me language to what I've been experiencing. The survival mode I've been forced into is wreaking havoc on my brain and I'm sure it is on yours as well. Reading the reminder to 'be patient with your brain' was exactly what I needed to give myself a lot of grace. I feel a lot of pain and guilt that we are unable to be together right now. I wish I could give you the support I know we all need right now. But I also know this is our brain doing it's beautiful brain thing. And once I read this and really leaned into nurturing and taking care of myself in every moment possible, I can start to see more space–for myself, my kids, and hopefully for you soon!
If you want to know where we are in the process of moving forward, click here.
I do hope that you're feeling safe and healthy. Covid-19 cases are currently surging across the country. Please consider doing your part to protect each other. Wear a mask, make healthy choices, and love each other.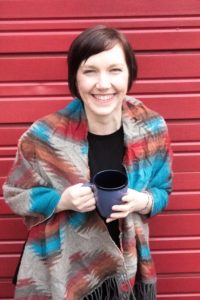 I can't wait to see you when it's safe. And if I can help in the meantime, I will most definitely will do my best while honoring my own surge capacity. I hope you can do the same. I am happy to consult you via Telehealth on self-care and stress reduction. If you're interested in that, please contact me.