To schedule with Sara, click here.
If you have never seen Sara before, please consider a call or text before scheduling. If you schedule online without communication, she will call you to ensure you are a proper candidate for barefoot massage. Barefoot Massage is not your typical massage and specific screening is necessary. To call or text, 314-722-6066
A complete list of policies can be found here.
A session with Sara can be explained here.
Sara is an instructor with The Center for Barefoot Massage Therapy and you can read about her teaching here.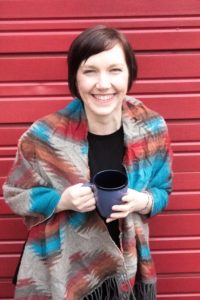 Meet Sara, LMT, Founder of Somatic Sole
When Sara discovered a type of bodywork called Ashiatsu Barefoot Massage, she was convinced it was the best massage therapy she had ever experienced! She has trained with some of the leading instructors in barefoot massage and teaches along side them creating and innovating the massage therapy community. Sara also offers business mentoring and coaching to other LMT's. You can learn more about this through the Business Mentoring page.
What is Barefoot Massage?
Ashiatsu or barefoot massage is performed when a massage therapist "walks" on your back, holding bars on the ceiling for balance, and uses clean, soft feet in a stream of flowing strokes that loosen, lengthen and smooth chronically tight fascia, muscles, ligaments and tendons. During your first session, pain typically eases within minutes, and the holistic benefits are long lasting, transcending any other kind of massage.
The weight of gravity and the strength of our legs, mixed with the Ashiatsu safe and fluid technique, will put you into a dream-like state that allows your body to give in and respond like never before. It is being widely recognized as one of the best alternative pain management therapies available.
Chronic Pain and TMJ Discomfort
Using her knowledge of Swedish Massage, Deep Touch, Myofascial Release, and Stretching, her clients are thrilled with her successes in treating chronic pain issues, including TMJ discomfort. Sara's personal journey with TMJ pain is one of the many reasons she found herself in the massage therapy profession. As she struggled with TMJ discomfort, she searched for the perfect resolution to such a challenging ailment. Through continued research, she has acquired exemplary abilities in helping her clients find relief through head and neck massage that hones in on and solves the problem.
In addition to her formal massage training, being a ballet student for many years has provided Sara a unique understanding and physical awareness of how to help your body function at its optimal level. She believes that every body has the ability to move with grace and strength, and has witnessed such transformations in herself and her clients. Ballet is a beautiful art form that requires connecting with your body to cultivate trust and respect for the space you're taking up, thereby allowing grace and movement. "When you acquire an awareness of every tip of your body, you're likely to prevent injury and promote overall health as you move through space."
Sara has discovered through her years as a massage therapist, most physical discomforts have their roots in injury or emotional distress. Injuries can come about through slow, consistent misuse of the body to more obvious, accident-type events. Other pain and discomfort can be linked to emotional trauma; while in session, Sara will address the unique needs of your body and mind.
A Safe Haven to Relax
Sara continually studies how relaxation occurs when you feel safe; having the optimal safe place for you to relax is their top priority. Trauma and other events from your past can lead you to feel unsafe in new or vulnerable situations. Sara has studied with respected professionals who have compassionate, trauma-informed communication. This special knowledge has been a guide for Sara to provide a protected, tranquil space for her clients. Sole Shine is a transparent space with boundaries so you know what is expected of you, and you know what to expect from her. Scope of practice and ethics are the precedence of every session. Sara is aware of her important, health-centered role as a massage therapist and refers to the proper professionals when necessary.
"We love giving barefoot massages and changing the way you feel, but our purpose extends beyond the massage room. We want you to have optimal health and believe relaxation is a way of life– we strive to make the relaxed state the normal state instead of something else to work hard to achieve."
So come on in and transform the way you feel – your body and soul will thank you! 314-722-6066.