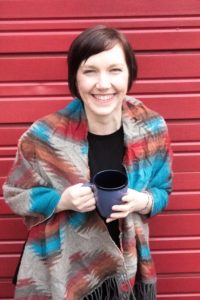 We realize that cancellations and schedule changes are a part of life. We are very understanding of those changes. We also have a business to run and people to help. We do our best to make sure we limit those changes and cancels. I'm often booked 6 weeks out. And that means other people are not getting the appointment times they are looking for. We also have a wait list  in the event someone cancels but that's not always super helpful to the person receiving the call if it's last minute.
In efforts to curb these issues in running our small business, we have the following policies:
Sick Policy
If you are sick, do not come in. Period. No fees or penalties will be applied or asked of you. Please keep your germs at home and use your time to rest. Honestly though, the best thing you can do for your wellness is to rest and get plenty of fluids. You're welcome to consult us via phone, text, or online appointment.
Cancelation Policy
We request a 48 hour alert to cancel your appointment. When that appointment is cancelled, our waitlist is notified but doesn't always guarantee that appointment time will be filled. We will invoice you via square for 50% of the appointment cost. You will have 48 hours to pay the invoice and if it isn't paid, you won't be able to schedule another appointment until it is paid. We do our best to work with everyone to get rescheduled as soon as possible.
Peak Appointments: Peak appointments are appointments after 2p or the weekend. When you schedule a peak appointment, a credit card number will be required to hold the appointment. If you miss the appointment, the card will be charged 100% of the session fee.
Mask Policy
It seems to change by the day, if you have a question, please send an email.  We will always follow local guidelines on wearing face coverings indoors. <At this time, I am masked and it is optional for you if you are vaccinated.>
Gift Cards/Gift Certificates
We are not currently offering gift certificates. If you wish to purchase a gift for someone, here is our suggestion: Notify your person of the gift. Notify us of the gift. When your person makes the appointment, we will invoice you 24 hours before their appointment.
Other Policies
Payment is due at time of service in the form of cash, card, PayPal or Venmo.
We do not offer refunds on anything.
Understand that the massage/bodywork you receive is provided for the basic purpose of relaxation and relief of muscular tension.
You will always receive a follow up email after your appointment checking in with your pain/sensation level after your session. Please notify us immediately with any change in pain or sensation following your appointment.
Massage/bodywork practitioners are not qualified to perform spinal or skeletal adjustments, medical examinations, diagnose, prescribe, or treat any physical or mental illness and nothing said during the session should be construed as such.
It is imperative that you state all known medical conditions and answer all intake questions honestly. Please keep your therapist updated to any changes in your medical profile and understand that there shall be no liability on the practitioner's part should you fail to do so.
Illicit or sexually suggestive remarks or advances will result in immediate termination of the session and full payment is expected.
*These are the current and updated policies of Sara Newberry, LMT